Smyth, aka GCh Kito's Supafly SMYTH will be bred this summer to:
Kanzu, aka GCH TC Tigris African Treasure BN RE MC MXG MJG PAX MXPB MJPB CGC FCh GRC JOR ET HIC VC
Puppies planned for the beginning of August 2014
The puppies for this litter have all been placed into loving homes.
Thank you for your interest.
Please fill out our puppy questionnaire if you are interested in a puppy from this litter. Puppies should be ready to go to their new homes around the first week of October.
Kanzu is one of only 3 Rhodesian Ridgebacks to have earned a AKC TC (Triple Champion). Kanzu has earned an AKC Conformation CH & GCh, AKC Field Champion and AKC MACH - Master Agility Champion.
For more information on Kanzu, please visit his website: www.AfricanTreasureRR.com
Smyth's OFA health screens can be viewed here: SMYTH OFA
Smyth's linked pedigree can be viewed here: SMYTH Pedigree
Kanzu's OFA health screens can be viewed here: Kanzu OFA
Kanzu's linked pedigree can be viewed here: Kanzu Pedigree
Click here to learn more about Smyth (pictured below)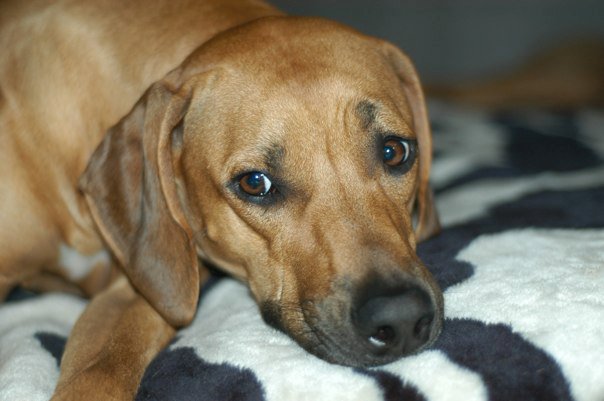 Click here to learn more about Kanzu (pictured below)